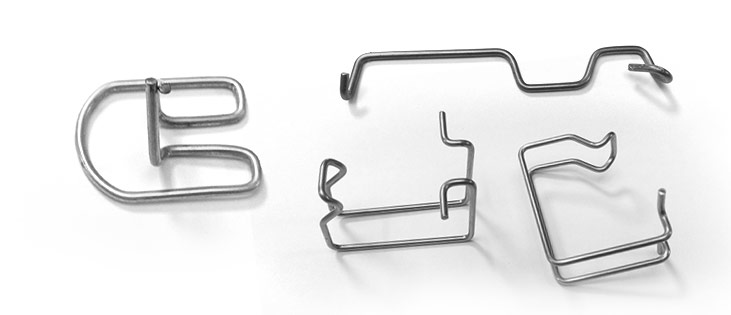 Attachment clips are items designed to hold different components in place and are used in many different sectors such as in carpentry, for greenhouse covers and also fencing.
Clips can also de used as locking pins to hold assembled parts together.
We can produce metal clips in whatever diameter or a maximum thickness of 3 mm (metal strip).
Whether for ceiling use or piping, production is performed on our CNC bending machines for metal wire articles and our multi-slide machines for metal strip parts (the same machine can also transform metal wire).
Application example of our metal fixing clips
Cable clip: for fixing electric cables for example on a factory construction site where the cables are fixed to the ceilings.
Skirting board clips: fixed to the bottom of the wall, the skirting is simply clipped on for invisible mounting.
Car body clips: typically used for the doors and other many other parts.