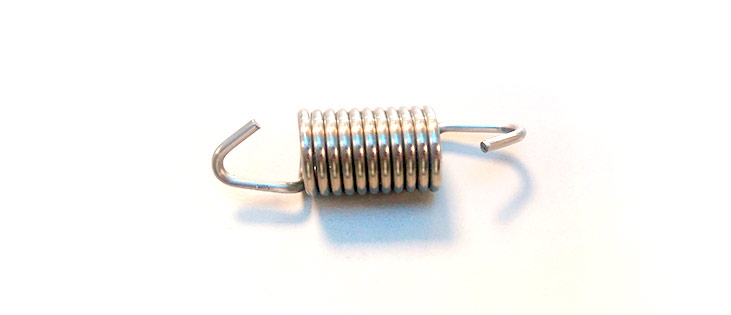 What is an extension spring?
An extension spring extends under pressure or when a load is added and recovers its initial length when released. The two extremities are fixed to two elements. When the two elements are pulled apart, the spring naturally pulls them back together. This type of spring has a restoring force and is commonly found in many industrial sectors for a wide range of products: windscreen wipers, cables, garage doors, …
Your very own extension springs from Chabanne
We can accompany you through every stage of the production process to ensure your extension springs are exactly what you need. Our expertise and experience mean that today we work with the biggest names in France and can manufacture extremely large production runs. From the pre-project phase we will guide and advise you in your choices to ensure you make the right decisions.
Wire used:
Steel spring wire (SM-B, SM-Z, SM-ZA …)
302 stainless steel wire
Piano wire
Diameter:
05 mm to 6 mm
Production:
multi-slide CNC machine
Appropriate packaging