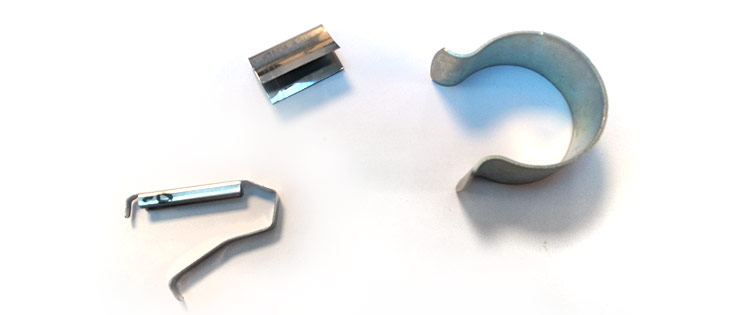 Over the years, our production runs of springs has evolved. Our know-how in the transformation of metal strips means that today we are experts in the production of flat springs.
Thanks to our multi-slide machines we can today produce all sorts of metal parts and once the required tooling has been developed, the production of flat springs runs into tens of thousands of parts. Flat springs can be designed using metal strips, spring steel or stainless steel and have different end uses (springs / clips).
Application example of our flat springs
A flat spring can include a clutch spring, spring plate, a flat dome-shaped spring or overhanging flat spring. Safety belts and spring clips are just two other examples of how they are used.