Chabanne Industry specialises in metal wire work.
Metal wire has a number of advantages: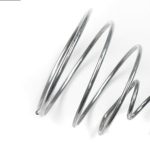 Sustainable, economic and eco-friendly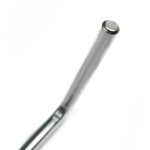 Lightweight and no sharp edges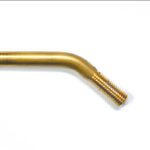 A variety of wire types for whatever usage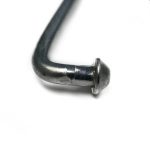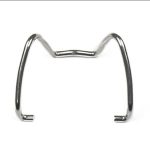 Limits the need to assemble different parts
1
Production of our metal wire items
1
Production of our metal wire items
CHABANNE manufactures metal wire items with diameters ranging from 0.4 mm to 20 mm in both small and long production runs. CHABANNE is in a position to produce metal items using any wire type:  mild steel, galvanised steel, spring steel, piano wire, stainless steel (302 – 304 – 316 – 430 …), aluminium, brass, copper, and so on. CHABANNE can also work on different wire forms: round, flay half-round … Our wire parts can vary from just a few millimetres long to several metres.
In order to offer this wide-ranging production output, Chabanne has invested in the best machines and has acquired the latest multi-slide and CNC machinery. Over time, the company has both preserved and developed a unique expertise in metal wire working. Skilled in-house technicians design and produce the tools and machines required.
We also propose a variety of finishes for bent wire items such as

surface treatments

, heat treatments and completion procedures.
CHABANNE Industry manufactures metal wire parts for many lines of business. CHABANNE Industry produces for its customers all types of items in bent, folded, curved and formed wire.
CHABANNE Industry proposes a wide selection of metal parts:
3
Designing your metal wire items
3
Designing your metal wire items
Chabanne Industry's strength is the capacity to accompany our customers in the co-design of their metal wire items, this Design-to-Cost process means designing together the best technical and economically acceptable solution. To accompany our customer, we have prepared a video to present the advantages of a bent wire item and basic design requirements. Our customers are invited to consult our engineering and design department and watch the video to get a better understanding of metal wire work.