1
Production of our steel or stainless steel strip parts
1
Production of our steel or stainless steel strip parts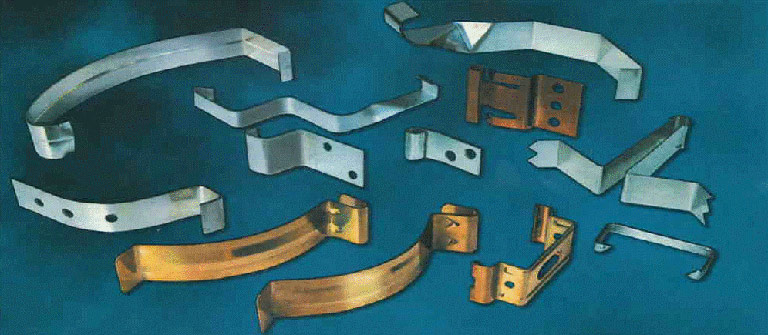 CHABANNE produces medium and large production runs of metal strip items up to 4 mm thick. The split strips are produced using our multi-slide machines and require specific tooling for each item. Chabanne's skilled technicians design and produce the tools required internally offering the company a much appreciated level of autonomy, competitiveness and reactivity for all your new projects requiring metal strip parts.
Using multi-slide machine technology has a number of key advantages:
Simple production of folded metal parts.
Production of automatically assembled
Better control of tooling costs
We can form both steel, galvanised steel and stainless steel strips.
CHABANNE Industry manufactures metal strip parts for all lines of business for mounting, contact, strengthening or protection purposes.
Our metal strips come in a variety of materials and uses:
3
Production of metal strip parts
3
Production of metal strip parts
Chabanne Industry relies on its multi-slide machines for the production of the metal strip items. Strict design rules apply and most parts are manufactured lengthways, can be folded, cut and stamped. Multi-slide machine technology is an alternative process to punch press technology, notably for folded parts. We design and produce the required tools. Our technical teams work alongside our customers during the project development phase. We handle all parts from the simplest designs to more complex industrial assembly solutions.