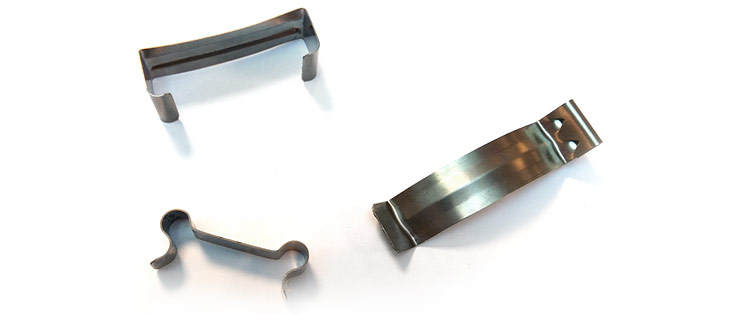 What is a stainless steel strip?
A stainless steel strip is weather resistant and has many uses: for antennas, cables, industrial strapping … Our super-resistant parts are made of either standard stainless steel or spring steel. They can be produced in large production runs on our multi-slide machines. The maximum thickness is 3 mm but their length can vary between just a few millimetres to 500 mm. Feel free to contact us for more details and benefit from our expertise and support throughout your project.
Their edges can be sheared, deburred or untouched.