CHABANNE Industry has specialised in the manufacture of metal wire and metal strip parts and springs for over 60 years.
CHABANNE, your partner and provider of Solutions
We develop metal wire and strip parts with our customers, subcontractors and suppliers in a genuine spirit of partnership and co-design based on the appreciation for work well done.
Our expertise helps find design solutions. We can propose parts based on a blueprint, drawing or function. We contribute to the development of simple, functional and economic parts. A key watchword at Chabanne has always been "co-design". Every day our team of technicians and our engineering and design department work hand in hand with our customers to develop metal wire parts or metal strip parts.
We facilitate the use of the parts we produce thanks to our packaging solutions designed specifically for each type of part, whether hooks, clips, handles, springs, rings, circlips…
We will always be on hand to propose the ideal technical and most economic solutions.
Chabanne Industry is extremely versatile and has customers in many different sectors ranging from automobile, furniture, health, electrical appliances and DIY. We are also multi-skilled and design and develop our own tooling solutions internally (notably our assembly and packaging machines) thanks to our expertise in mechanics, electronics and automation..
One of the keys to our lasting success is the quality of our products, proven by our ISO 9001 certification and compliance with all the standard's requirements.
Appropriate packaging solutions
Discover Chabanne's other activities
CHABANNE, a dynamic family-run SME
CSR and Made in France, our founding values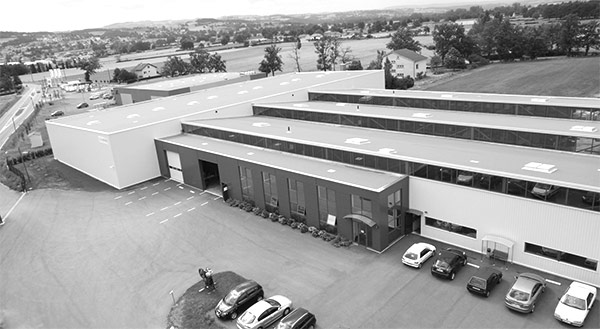 The Chabanne Industry board has consistently refused to offshore its activities and maintains the production in France and continues to source locally.
CSR (Corporate Social Responsibility)
Chabanne has always sought to improve employee working conditions, notably by investing heavily in continuous improvement. This has resulted in enhanced loyalty among our employees and the development of our expertise from one generation to the next.
Concerning energy-saving, the optimisation of transport activities and the respect of current environmental standards, Chabanne Industry strives to reduce its environmental footprint year after year. Moreover, CHABANNE is accompanying the development of Lagazel, a company specialising in the production of solar products in France and in Africa.